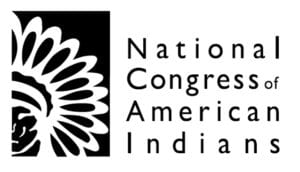 FOR IMMEDIATE RELEASE
DECEMBER 4, 2017
CONTACT: NCAIPress@ncai.org
NCAI Opposes Executive Action on the Reduction of National Monuments
WASHINGTON, D.C. | NCAI opposes President Trump's efforts to reduce two monuments that hold tribal sacred places. Today, President Trump issued Presidential Proclamations reducing the size of the Bears Ears and Grand Staircase national monuments in Utah. These monuments were initially designated as monuments to ensure that tribal and American citizens would have use of these significant landscapes for generations to come.  The National Congress of American Indians stands by the efforts of all effected Tribal Governments and local communities who are determined to protect these sacred places in their entirety.
The Bears Ears National Monument was decreased by 85% removing protections from 1,148,000 acres. Grand Staircase Escalante National Monument was reduced by 47% removing protections from 896,000 acres. With the two Presidential Proclamations signed today, National Monument protections were removed from over 2 million acres of land.
"The original intent of the Antiquities Act was to protect our tribal sacred sites and the cultural objects in those sites. The history of our indigenous ancestors lives in these sacred places. Today's action to reduce Bears Ears and Grand Staircase-Escalante endangers our freedom of religion, our histories and our communities," stated Jefferson Keel, President of NCAI. "We stand with the Tribes of the Bears Ears Inter-Tribal Coalition as well as the Tribes impacted by other Monument designations."
Bears Ears and Grand Staircase-Escalante were both designated under the original intent of the Antiquities Act. The Antiquities Act granted power to the President to create national monuments to protect Tribal sacred sites and cultural objects. The Act does not grant the President the authority to reduce and revoke the boundaries of national monuments as was done today.
NCAI's membership is steadfast in its full support of all Tribes to protect their ancient objects and histories by National Monument protections. As the Administration continues the review process of national monuments, NCAI remains working to ensure all sacred sites remain protected.
View NCAI resolutions in support of National Monument designations EC-15-002, MOH-17-006 and MKE-17-057  and NCAI's comments submitted to the Department of the Interior here.
###
About the National Congress of American Indians:
Founded in 1944, the National Congress of American Indians is the oldest, largest and most representative American Indian and Alaska Native organization in the country. NCAI advocates on behalf of tribal governments and communities, promoting strong tribal-federal government-to-government policies, and promoting a better understanding among the general public regarding American Indian and Alaska Native governments, people and rights. For more information, visit www.ncai.org.